This was on the front porch this morning:
My birthday IS coming up, so yay!  Then I opened it up, and found a packing slip with a woman's name that I didn't recognize.  No doubt I have many secret admirers, but that's kinda weird.
This is what was in the package: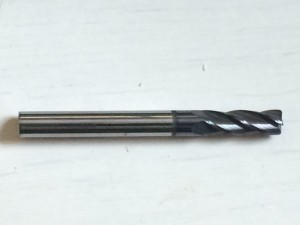 Looks my secret admirer is a REALLY creepy stalker who has cameras in the shop and has hacked my computer, read my CAD designs, and knows what tools I need.  Or, possibly, this is the bullnose endmill I bought on eBay the other day.